To reflect on the music of 2018, we asked our staff and contributors to discuss one piece of music that was particularly meaningful or memorable to them in 2018.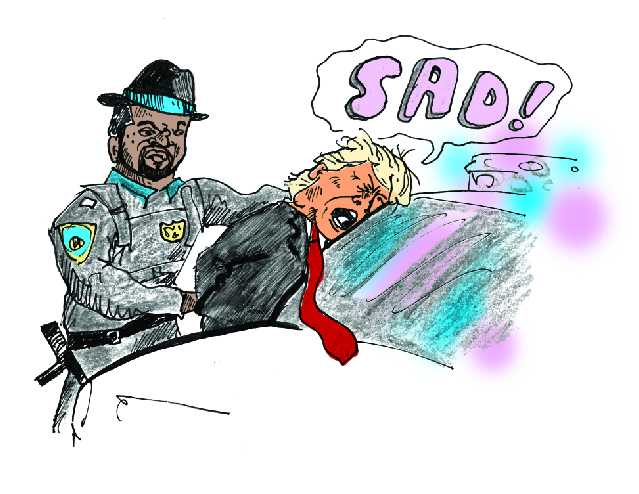 Ice Cube: Everythang's Corrupt
by Cory 'Matrix' Elia
It has been a year of amazing musical releases, however my favorite amongst them all would have to be a recent release by Ice Cube entitled "Arrest The President" on his latest album Everythang's Corrupt. In it, Cube suggests the Mueller investigation already has the evidence against our current presidential administration, and specifically that Teflon Don himself is a Russian agent. Cube asserts that orange is the new white. Besides interesting lyrical choices made by the artist, it is all recorded over what this journalist suggests is the fattest beat to be used in rap or hip-hop for quite a while and easily lives up to the level of acumen Ice Cube and the former group N.W.A. upheld in their music.
A close second would have to be a track from the same album entitled "Chase Down the Bully" where he states that while the alt-right says they're all about law and order, they actually systematically assault reporters and journalists and their rhetoric is that of pure hate speech. From the album's intro skit, "Super OG," to song that shares its name with the album: "Everythang's Corrupt," to "Good Cop, Bad Cop," the entire album is worth listening to as long as you can handle gangsta rap with a little cussing and the occasional N-word.
Ty Segall: Freedom's Goblin
by John Bordas
With everything going on in our complex world today, it's really important for me to be able to "tune" out and just indulge in audio experiences whenever I get the chance. Freedom's Goblin was the first of three albums that would be released by Ty Segall in 2018. Normally I would be skeptical of the music's quality when so much is being produced in such a short amount of time, but Segall does not disappoint.
This album has a little bit of everything good, in my opinion. I would describe this collection of songs as a big juicy salad bowl containing elements of psych rock, lo-fi, folk, blues, and garage rock. It also has great melodies, catchy lyrics, love songs, break-up songs, songs about who-knows-what, screaming, soft whispers, big drums, loud brass, electric guitars, acoustic guitars, gritty guitars, clean guitars, guitar solos, guitar duos, keyboard solos, and even distorted saxophone solos! There are fast songs, slow songs, inbetweeners, up-n-downers, songs that will make you think, and ones that will just make you feel. You'll laugh, you'll cry, and then you'll smile. If you weren't already on the Ty Train before, this album should be your one-way ticket (to Pleasure Town).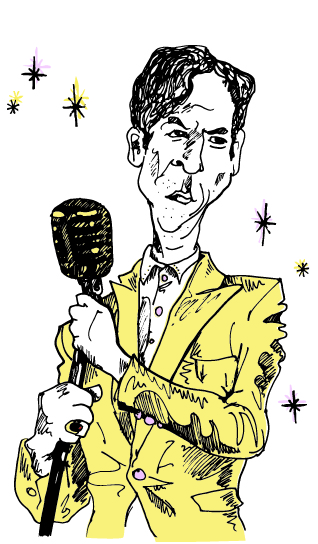 Mattress
by Margo Craig
Mattress is the one-man show that you need and needs you. The seasoned performer croons, "I'm just looking for my friends." Donned in a gold-sequined tuxedo dinner jacket and patent leather loafers, he shuffles, slides, shimmies and sashays across a stripped-down stage to plunky beats and catchy synth-pop hooks. The music, like the show, is somehow both reminiscent and timeless. He's like a weird cousin to Alan Vega, Nick Cave, Bowie and Byrne, but he's been stuck in an apocalypse, showboating just to survive, ever since he lost his Vegas rat-pack in 1979. "Me and you / Ah! / We are post-human human!" He coyly tosses the mic between hands, whips the cable around, throws his head back and lets out a guttural "Oh!" Turn your eyes and ears to the sparkling man bathed in neons from a bare-bones light show, illuminated and framed by shadows. Go ahead, bob your head to the beat of impending doom, because Mattress is already there singing to you: "Fuck the future!" For bonus intrigue, he moonlights as a librarian at PSU.
Jim James: "Over and Over"
by Jake Johnson
This year's been wild. Every day the news makes it seem like humanity is surely doomed. I constantly ask myself, "haven't we been here before?! I thought we had moved past this?! Aren't we better than this?!" Jim James seems to have been asking himself the same question with this year's single, "Over and Over," from the album Uniform Distortion. The lyrics are pointed, "We drop the same bombs (on and on) / Put up the same walls (on and on) / We block the same roads / over and over again."
The sonic aesthetics of the song are reminiscent of Weezer's depressed journey through Pinkerton—even the guitar solo has Rivers Cuomo's style all over it. "Over and Over" sounds like an anthem for the mental state I've been in for the past two years. There's a specific syncopation where the song itself is bouncy but still feels a little like just putting one foot in front of the other and trying not to run into a sign pole because you've been slamming your face into your palm over and over again that really resonates with me. "How can we make / the same mistakes we made yesterday? / Have we learned nothin' at all?"
Angelo De Augustine: Carcassonne EP
by Shane Johnson
"Asleep with the morning light, walking you home," begins Angelo De Augustine on "Carcassonne," the first track on his two-song EP of the same name that I slowly fell in love with this year. Carcassonne contains a perfect pair of tracks that compliment each other in subtle ways. The EP in some ways feels like an ode to contentment, with both songs hovering in the present moment, even as they reflect on the passage of time in different ways. "I forgot the past and all its woes," the singer croons over gentle, humming guitar strings, before addressing his lover: "You help me realize, / there ain't much time in life before the lights go down, / so I want to hold you now."
"Carcassonne" is in many ways one of the best love songs of the year: patient, thoughtful, and very sweet. The second track, "Effervescent Islands" mirrors the first in its opening lines, beginning "up with the morning light, covered in calico," but explores more abstract imagery over an echoing piano. De Augustine's warm voice is gentle and gorgeous on both tracks, but the real stars are his articulately crafted melodies, which cycle through a variety of lifts and falls throughout the various verses, pre-choruses, choruses, and bridges. I listened to both songs while I was in England for the first time this summer, a fitting soundtrack to gazing over pastoral fields from train windows and laying under the warm sun in Regent's Park.
The 1975: A Brief Inquiry Into Online Relationships
by Sydney McBee
A Brief Inquiry Into Online Relationships is The 1975's newest album, but features a third rendition of their first album's title track, "How to Draw." The album ranges from a couple acoustic pieces as well as a handful of very poppy tunes. The 1975 makes music for music's sake. This album contains lighthearted pop music, heroin addiction themes, an 80's ballad, experimental instrumental Kanye-esque pieces, and a political pop-rock rendition. Although all of the music is not only different than anything they've done previously, each of the albums songs are also different from each other.
One of my favorite things about this band is their creativity with intermission songs. "The Man Who Married a Robot" is their ode to a song by Radiohead titled "Fitter Happier," featuring a Siri voice that's eerily disturbing. My personal favorite on the album was "Love It If We Made It," a song where the lead singer Matty Healy uses a different style of vocals than the rest of the album, and uses tabloids collected through the year to make a political statement, partially about Trump, despite the fact that the band is British. The album is a fresh start to their next era, bringing us blasts from the past and new wave sounds in a way that only The 1975 can do.
Queen's Greatest Hits
by Daniel J. Nickolas
The fact that there exists a substantial amount of stagnation in many musical genres, especially among top 40 music, has been a major complaint for music lovers of all genres and backgrounds for a long time. However, with the original musical style, beautifully odd lyrics, tight vocal harmonies, and incredible lead vocals of Freddy Mercury, the music of the band Queen sounds as original today as it did when it was first written. The success of the 2018 film, Bohemian Rhapsody has introduced the story and music of Queen to new generations of music lovers, and I can only imagine that many of them are grateful to the movie for having done so. The longevity of Queen's music is not only due to the incredible talent of its band members, but to the genuine work and passion that the band put into their music.

While greatest hits albums are usually aimed at less-serious fans of an artist, such albums are nonetheless a great way for one to acquaint themselves with an artist that is new to them. Many of Queen's songs have become culturally ubiquitous, and as a result, many greatest hits albums have been produced, and thanks to the 2018 film, many more are likely to come; luckily, the quality and uniqueness of Queen's music means that no collection of their music is inherently better than another. If you're interested in wonderfully written and expertly performed songs, that at the same time are infused with a strong sense of originality—heck, even if you don't care that much for originality, and just want something you can sing along with—Queen's music is undoubtedly worth your time.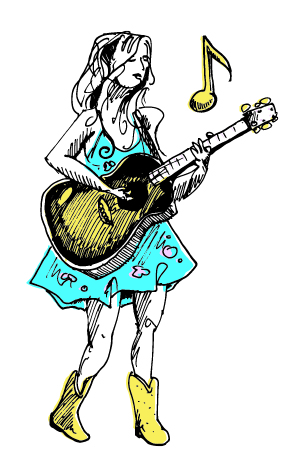 Kacey Musgraves: Golden Hour
by Jesse Trott
Kacey Musgraves' Golden Hour is a combination of pop and country music unlike any other albums. In today's music culture, true country is slowly fading out as pop-country is emerging, bringing Musgraves along with it. But she is doing it slightly different than the other artists. She is telling a story, painting a picture, and making me feel with every single one of her songs. Golden Hour is the perfect mixture of happy, sad, slow, upbeat, and love songs; there is a song for everyone.
Some of my personal favorites off the album were "Space Cowboy" and "Velvet Elvis." "Space Cowboy" evokes the feeling of happiness and makes me want to get up and dance every single time. Musgraves' voice on "Velvet Elvis" makes me take a step back and truly appreciate her talent. We can thank musgraves for breathing a fresh air of authenticity into a genre of music that has relied on formulaic output with little emotion to produce high grossing albums. In a genre where fans expect the same old, same old, she is bringing it back to the days of rebelliousness.