Ranking music is tricky business. Music isn't inherently competitive. Different artists set out to make their music with different goals, working within the structures of different traditions, and are successful in different ways.
Music is certainly competitive in the mass commercial space, and 2018 has been an interesting year in that respect. The top 10 most-streamed songs of 2018, according to Hits Daily Double, were all within the realm of hip-hop; compared to 2017's top 10, which included more traditional pop turns: from Ed Sheeran, Bruno Mars, and Justin Bieber and Luis Fonsi ("Despacito"). Hip-hop continues to slowly dominate more and more of whatever we consider "popular music." Drake proved himself an ever-growing pop juggernaut this year, topping the most-streamed list with his hit "God's Plan"—and appearing on four of the top eight. While this may have been hip-hop's year, Spotify noted that Latin music also experienced a steep increase in streaming on their platform in 2018.
I don't think we have a large enough staff here at the Pacific Sentinel to create a year-end list of the best albums of 2018 in any just or comprehensive way; but as Arts & Culture editor, I wanted to reflect in some way on what, to me, was a very interesting year in music. So, our coverage of 2018 in music is divided into two sections. First, I asked our staff and contributors to reflect on a piece of music that affected them in some way this year. Second, I have compiled a diverse list of albums that stood out to me as creative leaps forward for their respective artists.
—Shane Johnson, Arts and Culture Editor
Looking back on the year in music, I noticed there were many albums that I would classify as musical leaps forward for their respective artists. Whether they were young artists releasing their strongest creative statement to date, established artists finally meeting their potential, or bold creative shifts, this list features 11 albums from 2018 where each artist has significantly surpassed their previous work to release something truly impressive. These albums range from hip-hop to pop, post-punk to soul, and are listed in no particular order.
Mitski: Be The Cowboy
After two albums of highly successful experimentation in distortion-heavy indie rock that earned Mitski scores of fans and critical acclaim, Be the Cowboy throws that formula out the window. Mitski further distanced herself from the her previous songwriting subjects and abandoned many of her previous production choices, expanding her sound to include a diverse array of instrumentation that flirts with disco, electronic, and country stylings. This choice could have been disastrous in less capable hands. But for Mitski, the effect is an explosive expansion of what defines a Mitski project, improving upon many of her strengths while covering new ground. Longtime collaborator Patrick Hyland's guitarwork and production sounds just as crisp and beautiful as ever, while Mitski's voice is clearer and more central in the mix. Above all, the songs on Be the Cowboy are a masterclass in punchy, efficient songwriting; most clock in around the two-minute mark, and many ditch traditional hooks for more experimental song structures that, nonetheless, managed to be some of the most memorable and catchy songs of the year.
Saba: CARE FOR ME
I previously reviewed Chicago rapper Saba's sophomore album in The Pacific Sentinel's April/May issue—which you can refer to for more detail—but the long and short of it is this: CARE FOR ME catapults Saba from promising newcomer to one of the most engaging talents in current hip-hop. Saba co-produced the album himself, which distills jazzy instrumentation with contemporary trap production, over which he demonstrates mastery of his vocals, weaving in and out of an impressive variety of flows and inflections. Most significantly, CARE FOR ME is a highly affecting meditation on grief, centered around the tragic murder of Saba's cousin and musical collaborator John Walt in early 2017. Over the course of the album, Saba slowly combines deft personal storytelling together with larger reflections on trauma, the artistic process, and the alienation of being black in America. CARE FOR ME is a touching tribute to his cousin and a triumphant musical testament to Saba's passion for hip-hop that is sure to become a future classic.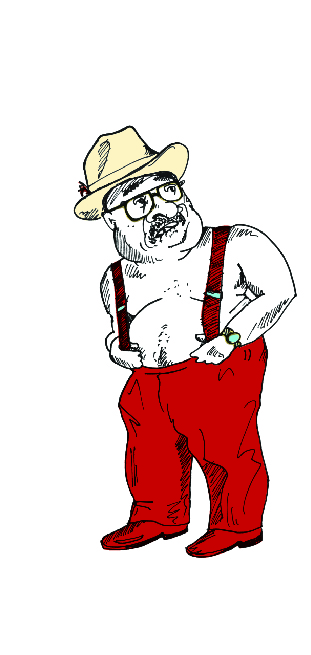 Swamp Dogg: Love, Loss & Autotune
Love, Loss & Autotune is not an album you'd ordinarily expect from an artist whose debut album was released nearly 50 years ago, but Swamp Dogg has never been ordinary. (Take a look at the cover of his 1971 album Rat On! to get an idea.) The 76-year-old crooner sent rough versions of the album's tracks to producer Ryan Olsen with the request that he "didn't want it to sound like Swamp Dogg." Olsen deconstructed the songs alongside Justin Vernon of Bon Iver who further altered the singer's vocals. The resulting album is surprisingly eclectic and powerful, as the pair bends and warps Swamp Dogg's voice in compelling ways, without ever losing the emotional core of his soulful songs.
Amen Dunes: Freedom
Freedom was the most exciting musical surprise of the year for me. Damon McMahon has been making music as Amen Dunes since 2006, but Freedom, his fifth album, is an unequivocal breakthrough. Mostly abandoning the folk rock style of his previous work, McMahon gathered a group of collaborators to create a unique pastiche of American rock traditions, with hints of everything from Springsteen to psychedelic surf rock. The end result is a unique and surprisingly danceable album of soaring beauty. McMahon has a voice all his own, timelessly distinct in a Dylan-like way, and he stretches out his lyrics in peculiar, unconventional ways. Nearly every song feels like a highlight, but "Miki Dora" perhaps stands the tallest—a groovy, slow climax of a track at the center of the album that subtly dissects the myths of hyper-masculine hero figures (a recurring theme) through famed surfer Miki Dora. McMahon's delivery may obscure some of his lyrics at first, but it's worth delving into them. Freedom is nothing short of McMahon's magnum opus, a musical moment in which all the right elements and ideas have combined to showcase the artist's talent in full.
Lupe Fiasco: DROGAS WAVE
The cover of Lupe Fiasco's seventh album, DROGAS WAVE, appears to be an abstract image of shape and shadow at first glance, but is actually a Manilla, a metal bracelet used as a form of currency in the Atlantic Slave Trade. Similarly, the songs that inhabit the album explore abstract themes through specific, intricate stories and wordplay. This is not the most flawless album on this list—it feels a bit overlong at times—but it is significant because it is Lupe's first album after leaving Atlantic Records, and in many ways feels like the album he has been wanting to make for the better part of a decade. Lupe is in top form lyrically, and his producers have created a lush, engaging soundscape to accompany his intricate lyrics. DROGAS WAVE begins as a concept album, tracking the brutal reality of the slave trade through a fantastical narrative about former slaves who live on the Atlantic seafloor and work to sink passing slave ships, before thematically spiraling out to explore various conceptual iterations of waves and slavery in the modern world. This sounds like too complicated a concept to stick the landing on, but somehow Lupe pulls it off. At its best, DROGAS WAVE is an impressive melding of lyricism and emotion, made by an artist at the peak of his powers. After years of infamous creative disagreements with his label, Lupe himself is finally free, and you can hear it.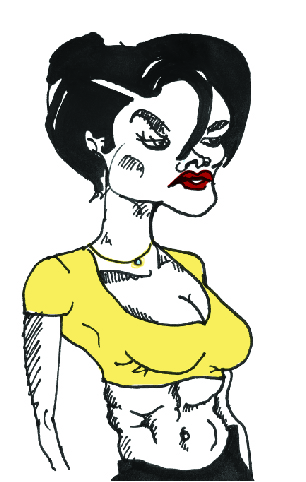 Teyana Taylor: K.T.S.E.
Teyana Taylor has existed on the margins of popular R&B and hip-hop for years. Appearing on Kanye West's seminal 2010 album My Beautiful Dark Twisted Fantasy, and later signing to his GOOD Music imprint. It took until this year, with the release of her second album K.T.S.E., for Taylor to finally have her breakout moment; the highlight of Kanye West's Wyoming sessions, the album features some of Kanye's most soulful production in years, but at the center of the album is Taylor's warm, powerful vocals. "Gonna Love Me" is the crown jewel of the album, a soaring song of persevering through love's tribulations built upon an excellent Delfonics sample. K.T.S.E.'s greatest accomplishment is, in less than 23 minutes, redefining Teyana Taylor from a talented bench player on a hip-hop label to a singular, distinct voice in contemporary R&B.
MGMT: Little Dark Age
MGMT's 2007 debut album Oracular Spectacular introduced the world to iconic electronic indie-pop hits such as "Electric Feel" and "Kids," before intentionally distancing themselves from the sound that brought them success. The duo's first album in five years, Little Dark Age plays as a return to form, but on their own terms. The album's first four tracks are among the most creative and danceable pop songs of the year. A weirdness pervades the album's entire aesthetic, incorporated in smalls ways such as maniacal laughter in the background of "When You Die," but is balanced with a rare sense of humor, best on display in the opening track, about a relationship falling apart due to one partner's lack of physical activity. The duo was halfway through writing the album when Donald Trump was elected president, and the sinister presence of the current administration is reflected through the album. "I grieve in stereo, / The stereo sounds strange. / I know that if you hide, / It doesn't go away," they sing on the gothy synth-pop title track. With Little Dark Age, MGMT have created their strongest work yet, fusing their talent for catchy songwriting with their best experimental impulses to create one of the most memorable pop albums of the year.
ARTHUR: Woof Woof
Woof Woof is one of the weirdest albums of the year, by a solid margin, but it is also one of the most creative and bold artistic visions, proving that the experimental pop singles ARTHUR has released over the last two years are no fluke. ARTHUR's chronically short songs (many clocking in around a minute) feature pitch-shifted vocals, infectiously bouncy bass lines, and an eclectic array of electronic sounds. His lyrics are similarly unique, inhabiting an array of creative metaphors and perspectives. Woof Woof is perhaps the lowest-profile project on this list, and the only reason I'm aware of it is because Frank Ocean has previously played ARTHUR on his radio show. But for music so unconventional, it has surprisingly broad appeal. Hopefully it can reach a wider audience, because ARTHUR is waiting, his musical voice fully formed.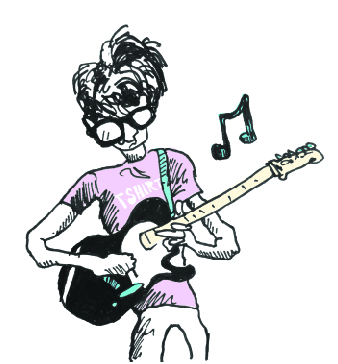 Car Seat Headrest: Twin Fantasy (Face to Face)
I wasn't particularly compelled by either of Car Seat Headrest's previous two competent rock albums, but the band's 2018 release completely hooked me quickly. Twin Fantasy (Face to Face) finds Will Toledo, lead singer and songwriter, reworking and re-recording his 2011 album Twin Fantasy in full. The unique dynamic of a successful artist revisiting an album they wrote as a 19-year-old creates a very compelling tension within the music. 2011 Toledo's lyrics capture heartache in impressively nuanced and authentic terms, and 2018 Toledo's vocals and guitar arrangements breathe a gorgeous fullness into the songs.
Toledo has long seemed to have ambitions of greatness and this is the first Car Seat Headrest album to meet that benchmark. "Give me Frank Ocean's voice and James Brown's stage presence, and I will be your rock god," he sings on "Cute Thing." Toledo and his music are quite different from Frank Ocean in most respects, but one trait he shares is the ability to successfully render the fuzzy emotions of memories and nostalgia through acute, anecdotal details and casually poetic language. Toledo is far from a rock god, but it's the raw, imperfect humanity bleeding through Twin Fantasy (Face to Face) which makes it among the best releases of the year.
Ought: Room Inside the World
Ought released two solid, surprisingly optimistic post-punk albums back-to-back in 2014 and 2015, but Room Inside the World represents a successful expanding and polishing of their sound. One of the album's most significant features is the evolution of lead singer Tim Darcy's vocals. While Ought's previous albums featured Darcy blurring the line between speaking and singing, Room Inside the World finds his voice inflecting a low, charismatic wail, like Elvis doing a Morrissey impression; or perhaps more accurately, like King Krule by way of David Byrne. Strings, horns, electronics, and even a choir make appearances across the album, but the guitar work is still front and center, supplying a sea of noisy, beautiful chords. As always, Darcy's lyrics are memorable and distinct. "Floated around downtown. / I floated around Spain. / I was like a dentist, rooting for pain," he sings on the danceable "Disgraced In America." Room Inside the World presents a more powerful—and more beautiful—version of Ought, and the band deserves to earn more attention because of it.
Adrianne Lenker: abysskiss
Adrianne Lenker is perhaps best recognized as the lead singer of the band Big Thief, whose 2017 album was featured in many year-end lists. Lenker has previously released solo material, but abysskiss feels like her full realization as a solo artist. Lenker's gift for melody is on full display here, as she weaves ten gorgeous, fluid songs over mostly simple, knotty fingerpicked guitar instrumentals. Her voice is folky and warm and her music swells with acceptance as her thoughtful, raw lyrics examine life, death, and the love therein, like a ghost hovering above the life it once lived. "See my death become a trail, / and the trail leads to a flower. / I will blossom in your sail, / every dreamed and waking hour," she sings on the opening track. abysskiss is a gorgeous album that feels immediately timeless and deserves to be heard.