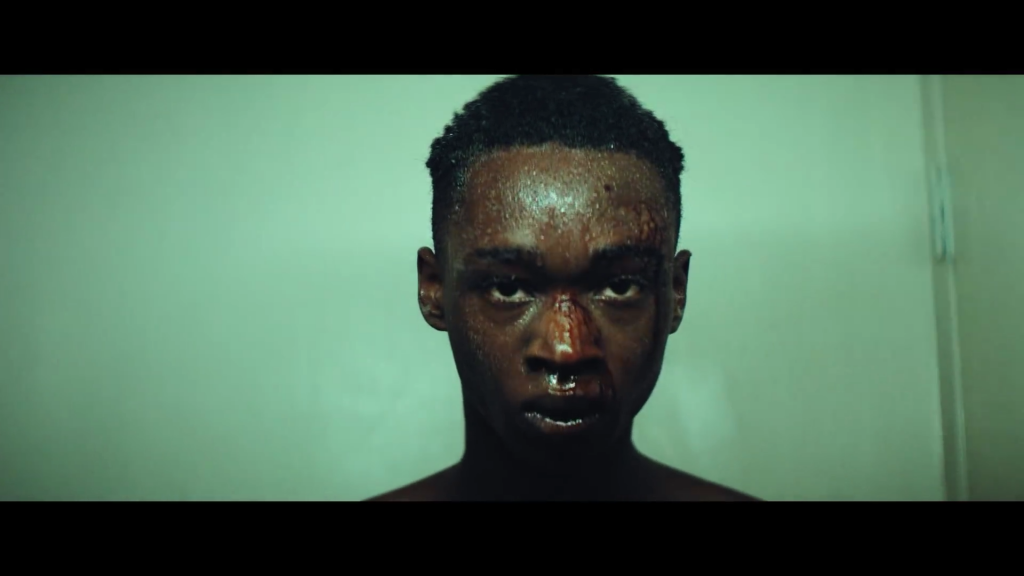 "Who is you, Chiron?"
Identity is perhaps the most crucial, and yet maddeningly elusive—even contradictory—parts of life. "Moonlight" is all about the challenges, changes, and influences that shape our sense of identity. It follows the life of a gay black man from the slums of Miami. The film is split into three sections named: Little, Chiron, and Black. Each is a name our main character is known by.
In section one, we meet Little for the first time from the perspective of Juan (brilliantly portrayed by Mahershala Ali of House of Cards), a drug-dealer from Cuba. Little is being chased by a group of boys, and takes shelter in an abandoned apartment building, where Juan follows him, and offers to buy him food.
Juan takes Little under his wing, offering shelter and guidance that Little's drug-addicted mother neglects. In one heart-wrenching scene Little, who rarely speaks, asks Juan, "what's a faggot?" Juan freezes, and, after a moment, answers him: "faggot is a word used to make gay people feel bad about themselves." Little proceeds to ask Juan about his life as a drug-dealer, and Little's mother's life as a drug addict. The rawness and bluntness that Ali portrays as Juan is one of the driving forces behind the film. He manages to conjure a character who is at once tender and filled with hope, yet at the same time starkly aware of the reality of his situation and the situation of his loved ones.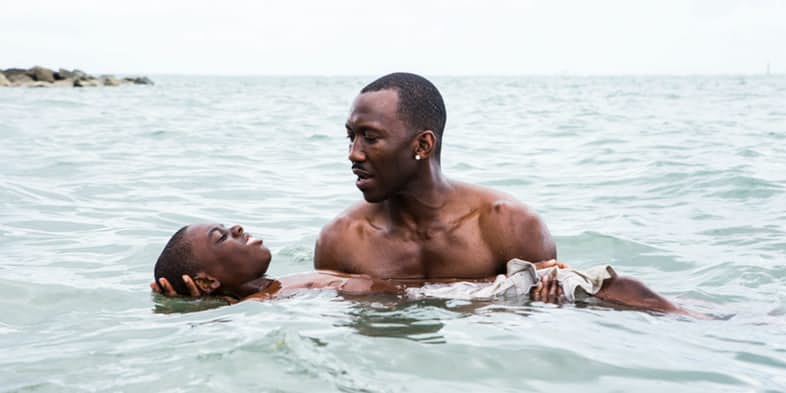 Part of the brilliance of "Moonlight" lies in what isn't said rather than what is. Little/Chiron/Black rarely speaks, and is more often spoken to. He instead reacts to his surroundings; when he gets a call from Kevin, his high school love interest, he decides to drive back to Miami from Atlanta. When a fellow student in his high-school class bullies him at lunch one day, he returns and smashes a chair over that student's head the next. Little/Chiron/Black is portrayed by three different actors— none of whom look especially similar—  a choice director Barry Jenkins said was intentional in an interview with Vice.
"I think, thematically, part of the point of the film was how the world can radically change these young men," Jenkins told Vice, "so I wanted the character to become a different person… we were gonna cast different people to play this guy." Jenkins said his casting decision was based purely on feeling.
Music also plays a strong role in "Moonlight." Jenkins meticulously picked music — ranging from 80's underground soul, to classical, to modern hip-hop– that matched the drama of the scene. He even went so far as to outline which specific lyrics would play during key parts of a scene— a writing technique he claims is taboo. Combined with gorgeous, spiralling cinematography that includes daring long takes, "Moonlight's" aesthetic matches it's emotional subject matter and world-class acting in every way.
"Moonlight" was released on Nov. 18, 2016. It was directed and written by Barry Jenkins and stars: Mahershala Ali, Janelle Monáe, Naomie Harris, and Trevante Rhodes. "Moonlight" is rated R.