Oregon's largest city is a publishing hub and touts a city-block-sized bookstore a premier attraction. In other words, Wordstock belongs here. "It would be weird if Portland didn't have a book festival," said Amanda Bullock, Director of Public Programs at Literary Arts, the nonprofit behind Wordstock. This year, on a damp, mid-November Saturday, 10,000 people flooded Dowtown's South Park Blocks for on-stage events, pop-up readings, and workshops at the Portland Art Museum and surrounding venues. But by far, the literary festival's best offering were its author panels, which matched America's tumultuous socio-political climate in relevance, urgency and vitality.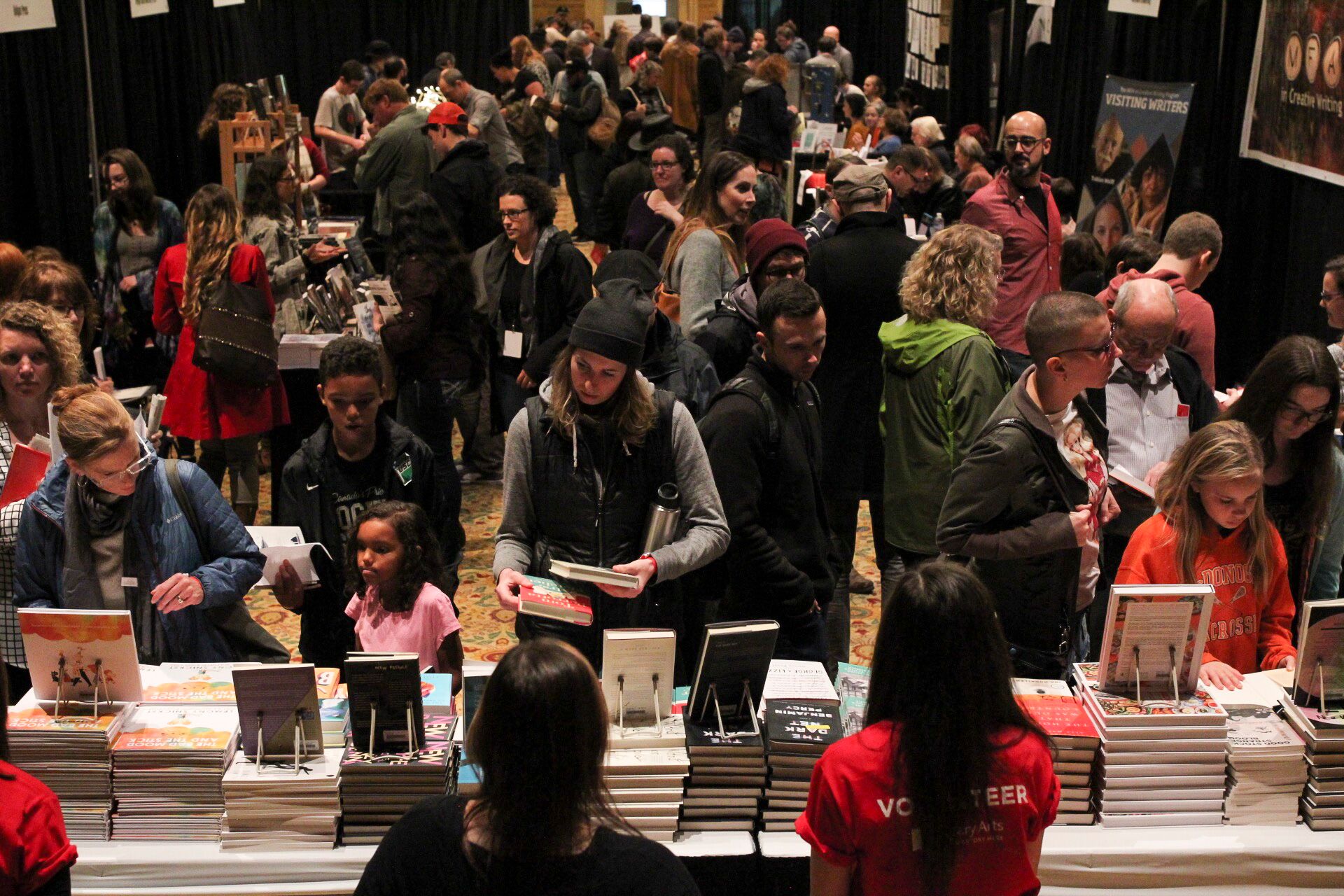 Headlining was Ta-Nehisi Coates, on the last stop of his "We Were Eight Years in Power: An American Tragedy" book tour. Coates's 2015 "Between the World and Me" earned him a National Book Award, household name recognition, and de facto status as America's top black intellectual—a moniker that's given Coates pause. Rocking Nike Air Maxes and a navy blue hoodie, Coates spoke candidly to moderator Jenna Wortham of The New York Times (who herself teased Coates, calling him "Negrodamus"), about what he perceived as the "cult of smartness," in front of an at-capacity, Arlene Schnitzer Concert Hall audience.  Coates positions his work as attempts to answer questions his curiosity asks. But as his celebrity grew, he became alarmed with how quickly his work was misconstrued as evidence he had the answers to everything. Coates held our culture's utmost reverence for "being right" responsible, and worried about the creative, intellectual and journalistic ramifications of a society rewarding bloviating over investigating. "I think a lot of writers feel their credibility is seeded in being right. I don't think that's what people expect of me. I think they expect me to be honest," Coates said.
A collection of essays spanning the Obama years, originally published in The Atlantic where Coates is a staff writer, "We Were Eight Years in Power" derives its title from black, Reconstruction-era, South Carolina Congressman Thomas Miller's quote. Lamenting, Miller questioned why his state would disenfranchise blacks and hinder black governance in spite of all the good black governance had done. What Miller failed to realize, said Coates, is that "the one thing that frightened them more than bad Negro government was good Negro government." Within this framework, Coates new book contextualizes the ascent of Donald Trump as a reaction to a black presidency—an angry response to a black government's failure to fail.  "Had these folks verified all of the stereotypes that make white supremacy work, that would have been fine. That would have proved the point. The threat was that they did not prove the point," said Coates.
According to Coates, the Obamas, "with their Ivy league education, beautiful daughters, and a dog named Bo," are the best representation of what blackness has to offer. But he himself—a Howard dropout who, through self-determination and audacity, became one of the country's most prolific writers—too represents the best of what blackness has to offer. I couldn't help but think about how important Coates's work has been to the black community as well the responsibility that comes with—a thought, apparently, that must have crossed Coates's mind as well. "I think about not embarrassing Black people a lot…maybe more than is healthy," Coates quipped.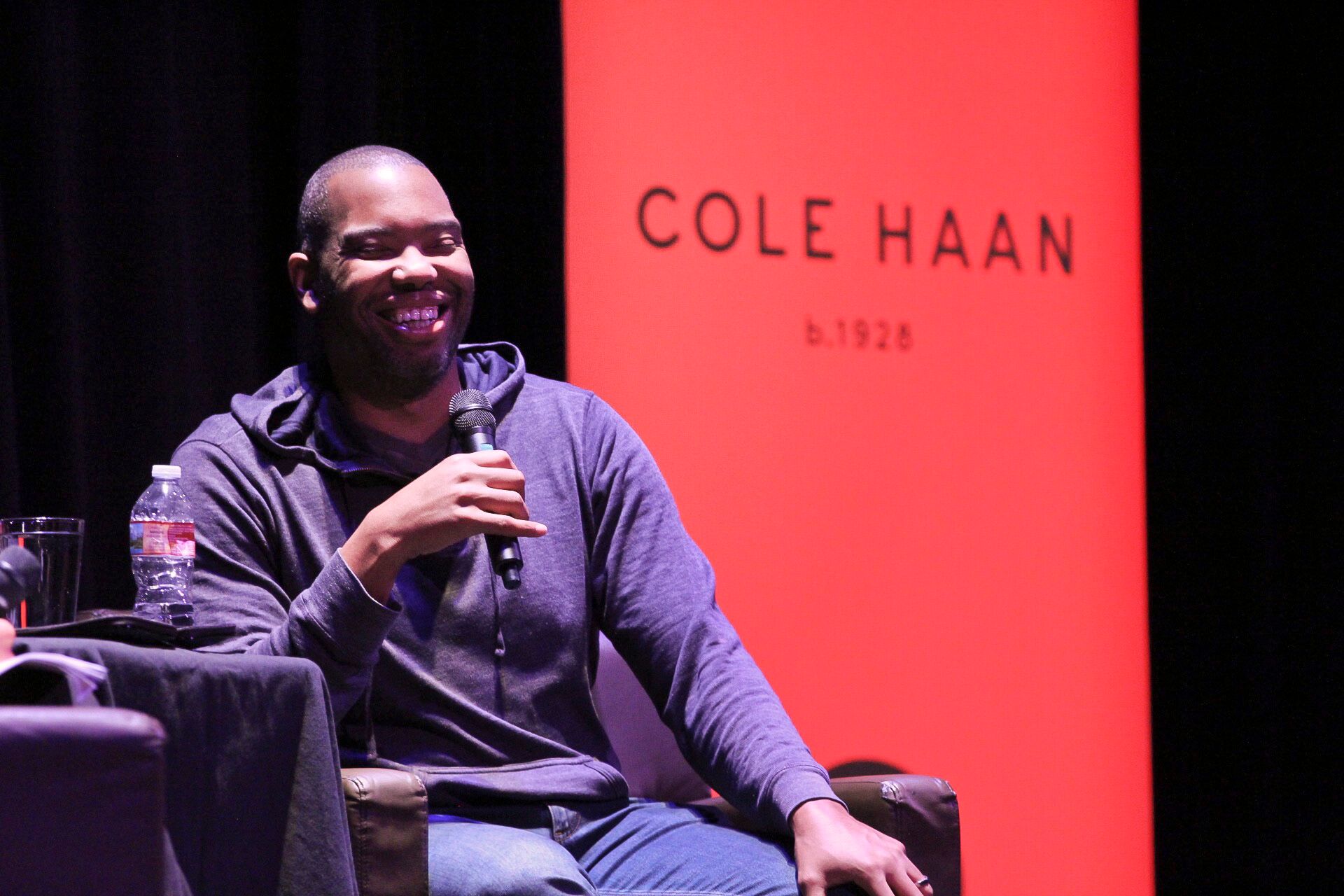 At times, being in the audience felt like being at church—as if watching a sermon. As Coates spoke, a continuous chorus of 'yes's' and 'that's right's' broke out from black women around me. It was an awe-inducing experience to witness such a black response to a very black conversation in an overwhelmingly white space. Seeing everyone in attendance, of all shapes, sizes, and hues, give Coates a standing ovation at the panel's conclusion made me optimistic. Said optimism took a hit the next day, however, when Wortham tweeted, "Was "Get Out" set in Portland?? People keep trying to take our photos and staring at our hair and telling us our "look" is "interesting." Instead falling back on pessimism, given the complexity of subject matter he continually grapples, perhaps a realism reflective of Coates's work is more fitting. "Every human life ends badly," said Coates, stressing we should all accept this and that, "the decision we make as humans beings is that it matters what happens in-between."
"Disruption: Feminist Digital Culture," moderated by Jazmine Hughes of the New York Times Magazine with authors Doree Shafrir and Ellen Ullman, focused on women in technology. All the more harrowing in a post-Weinstein America, the women reflected on life in such a male-dominated industry and shared their experiences of sexual harassment. When an audience member asked her what she'd do differently to an unwanted workplace advance, instead of saying, "Please don't touch me," Ullman replied, "I wouldn't say please."
Shafrir, Senior Tech Editor at BuzzFeed, promoting her new novel "Startup", and Ullman, who worked as a programmer at the beginning of the digital revolution, promoting her memoir "Life in Code: A Personal History," spoke vehemently about the importance of getting girls involved in coding in at an early age. Striking a note of persistence, Ullam urged women to "refuse to be sent away." Too the authors offered their takes on everything from James Damore to the moral obligations of social media companies in a fake news age. The panel's tone was pragmatic and bold, rooted in knowing how much more difficult it is for women in tech and an unwavering belief in the strength of women.
The inclusive feel of this year's Wordstock wasn't happenstance. "Diversity is a huge goal, and that includes diversity amongst genres, diversity in where people are from, diversity of the publishers, diversity of race, diversity of sexual orientation… We really, really want there to be something for everybody at the festival," said Bullock, of the work going into curating the 100 authors involved in the festival.
For nine years, Wordstock was held and run as its own independent organization until 2014. Unable to continue the festival on their own, they approached Literary Arts, a nonprofit aimed at cultivated and advancing Portland's literary culture, and asked if they'd be willing take over. "[It] was a long process of assessing whether we could do it, establishing partnerships with the Art Museum, OPB and the Library Foundational Consortium funding was key to the festival restarting as well," Bullock said. Literary Arts, a nonprofit whose aim is to further cultivate and strengthen Portland's literary culture, relaunched the festival the following year and has been running it ever since.
The real success of Wordstock is its ability to attract big, nationally recognized writers who may never have otherwise come to Portland while still highlighting and celebrating local culture, artists, and businesses. "I think that it's similar to a lot of industries in Portland—you have all these people that are psyched to do their own small thing. And so there are like a lot of presses that are founded and run by like one or two people and their just like doing really amazing [things]," said Dora Athey of Catapult Publishing.
Arguably, the festival's most controversial moment came towards the end of the festival, when OPB's Aaron Scott interviewed new Portlander Chuck Klosterman, author of his most recent Klosterman X. Speaking on the absurdity of magazine celebrity profiles, Klosterman talked about interviewing Taylor Swift. "She knows that many journalists want to be friends with these people that they cover, so she tried to kinda create this closeness, and I was immediately like, 'You're going too hard with that, like back off, we just sat down…'" said Klosterman. To which Scott interjected, "Back off, Taylor Swift!"
Who tells Taylor Swift to do anything?
This article originally appeared in the print edition of our December 2017, issue.