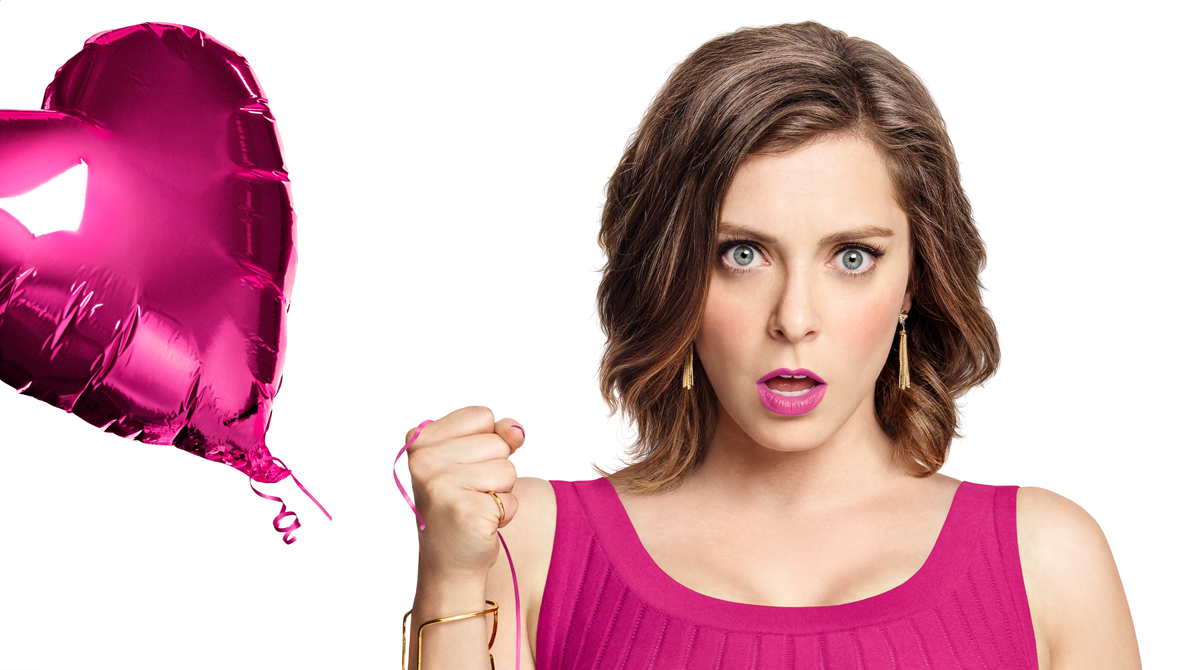 "Crazy Ex-Girlfriend" is in trouble. Between its intentional, yet unfortunate—especially in the eyes of the socially conscious audience to which it is aimed—title, the general disinterest the public holds towards musicals, and its position on a channel so looked-down upon as The CW, "Crazy Ex-Girlfriend" is the lowest rated television show ever to score a third-season renewal.
Creators Rachel Bloom—who also stars as Rebecca Bunch, the titular unhinged ex—and Aline Brosh McKenna pitched "Crazy Ex-Girlfriend" as a four chapter story, each chapter lasting roughly a season. Before starting to write individual episodes, they had also planned out the rough plot of the entirety of these four seasons, much the way the creators of "Breaking Bad" had done years prior. The CW picked the show up under these circumstances after it was dropped from production at ShowTime. In an interview with IndieWire, McKenna seemed to feel as though they'll honor that commitment and see them through season four, saying "We write like we're getting renewed… we never felt once that we had to make an abrupt creative decision because of the network." One has to wonder, however, whether the show's historically low ratings will get in the way of the final chapter.
As The CW desperately tries to drag itself out of the depths of its "trash tv" reputation, it has been taking on new shows and new storylines in an effort to rebrand under the slogan "Dare to Defy." As a result, viewers can enjoy a different superhero show for every day of the week, a revamped Archie comics-based teen drama featuring a Polynesian Archie and a Latina Veronica, and shows like "Jane the Virgin" and "Crazy Ex-Girlfriend:" brand new takes on the tried and true (or maybe tired and stale) genre of romantic comedy. "Jane the Virgin," also renewed for this fall, is based off of a telenovela out of Venezuela, and it honors those roots with a latin-lover type narrator, approximately six game-changing plot twists per episode, and a joy that audience members can feel from their couches at home. "Crazy Ex-Girlfriend," on the other hand, is a darker show, bent on skewering every romantic comedy and musical theater trope it can get its hand on, and it skewers them well.
As far as plot goes, "Crazy Ex-Girlfriend" has a lot to say. It's a show with a message—one about mental health, the dangerous idealization of love and romance, and challenging how a person's life is meant to go. It has an intensely diverse cast and actively works not to perpetuate stereotypes—stumbling at times, but ultimately succeeding. It's telling an old story in a new way and putting to rest the tired tropes of the romantic comedy, and it challenges its viewers to rethink how they conceptualize love. On top of plot, the songs each have a theme—a country song that critiques how creepy daddy/daughter country songs can be, a sexualized rap about ingratiating oneself to a significant other's parents, a "Sexy Getting Ready Song" about shaving and waxing and squeezing into spanx. No stone is left unturned and everything is up to be critiqued and teased apart.
This folds perfectly into The CW's current quest to rebrand. "Crazy Ex-Girlfriend" defies expectations at every turn, which may shed some light as to why The CW keeps it around. The decision to renew could be out of respect for the story the creators have to tell as well as for the audience— one is reminded of cult favorites like "Pushing Daisies," "Firefly," and "Freaks and Geeks," shows that were cancelled without notice and without regard to the plot or the fans. Their ratings were too low, or the network changed its mind, but years later, fans still have to wonder what might have happened had the story come to a natural end.
Despite its dismal ratings, "Crazy Ex-Girlfriend" is by no means a bad show— the writing, acting, and production value are all off the charts. It's just niche; not to mention that there are plenty of factors working against it. Against all odds, though, it's still on air and by keeping it there, by honoring the creators and the fans, by allowing the story room to grow and hopefully to conclude, The CW is doing the best rebranding it possibly can. The channel is living up to its own slogan by defying all expectations and ignoring the numbers, and hopefully television may be moving toward an unexpected future where The CW actually sets an example for every other network: to honor television as a storytelling medium as opposed to a numbers game.
**"Crazy Ex-Girlfriend" airs Friday nights at 8 on the CW. It was created by Rachel Bloom and Aline Brosh McKenna, and stars: Rachel Bloom, Vincent Rodriguez III, Donna Lynne Champlin, and Pete Gardner. Crazy Ex-Girlfriend is rated TV-14.
This article originally appeared in the print edition of our November 2017, issue.