If you own a gun, are interested in guns, or just want to learn more about guns then you will be pleased to hear that on Dec. 17, 2015 PSU Students for Concealed Carry (PSUSFCC) was given the stamp of approval by Portland State University (PSU) to officially be a university recognized student group.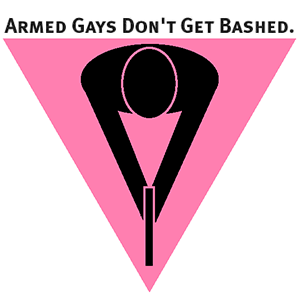 The group held a January 7, 2016 get together in the Smith ballroom to help boost membership which they said was a success. According to PSUSFCC, the group "gained even more members, and received several comments of support from professors." PSUSFCC also indicated that their recent OPB Think Out Loud interview brought even more members their way.
"We are excited about it," said PSUSFCC member Daniel Rowe. He adds that they are hoping to foster discussions about firearms which currently are "rather taboo."
Along with a monthly meet-up at a Portland area gun range, the group hopes to educate members, as well as the community, about firearm safety. According to the group's constitution they also aim to "coordinate with Campus Public Safety Office in providing safety awareness programs to students, faculty, and staff at Portland State University." Their constitution also mentions that another purpose of the group is to educate individuals about the potential "repercussions of using firearms for self-defense."
"They are called a forming group," said PSU communications director Scott Gallagher. This means that they currently do not have a budget and will submit their request for a budget, of up to $3,000, to the Student Fee Committee, he said. Gallagher notes that student groups are not allowed to spend funds allocated to them on firearms.
The forming of the concealed carry student group at PSU is not without some controversy. Oregon state law does not prohibit the carrying of firearms on campus by those with a concealed handgun license, but, according to Gallagher, PSU "challenge[s] that law."
"We are against guns on campus. 100% against guns on campus," Gallagher said. Reminded of the addition of armed campus police—Gallagher then rolled back the statement to exclude campus police as well as other individuals involved in law enforcement.
PSU has recently been taken to task for arming PSU police, with the #DisarmPSU campaign drawing national attention. Portland State University Student Union member Will Petterson said that the existence of a concealed carry group on campus does not conflict with the #DisarmPSU campaign because the campaign is geared towards PSU police and not towards students lawfully carrying firearms.
"They are not allowed to bring guns on campus," Gallagher said. "We have an agreement with the current leaders of the students for concealed carry group [and] the PSU Students for Concealed Carry will abide by rules and regulations of the college and its official agencies. They know of the policy. They were made aware of the policy, they agreed not to violate the policy. If we've discovered that they are in violation of that policy the group will no longer be a registered group within the university."
"Guns are safe on campus," said PSUSFCC member Jade Lilienthal. Lilienthal, 29, also said that there will be a "don't ask don't tell" policy of sorts, and that "it is our hope that those who do choose to carry obviously carry concealed. We don't condone any kind of open carry on campus."
PSUSFCC has also drawn fire for posting flyers on PSU campus that some have deemed offensive. One of the controversial flyers reads "Armed Gays Don't Get Bashed." Another contained a quote from a rape survivor regarding an attack on a college campus.
Rowe said that the group felt threatened by messages left in their flyer cases reading "the blood is on your hands," and after contacting PSU officials about the situation believes the university's response "has led us to believe that they do not wish to support our officially recognized student organization from being targeted and threatened."
PSU student Tony Funchess accused the group of utilizing "problematic language" and "creating an unsafe learning environment," which Funchess said is a code of conduct violation. Funchess also called for the posters to be ripped down, according to posts made to Funchess' Twitter and Instagram accounts. After a discussion with the group, Funchess agreed not to "snatch" down any more of their flyers.
Courtney Bailey, student organizations advisor for SALP, said that while she has had meetings with leaders of PSUSFCC "I can't censor their flyers because they are protected speech under the first amendment. However, Bailey does "try to create a learning environment for them to critically reflect on what messages they are trying to send." Moving forward, Daly encouraged the group to talk with the university resource centers such as the QRC and multicultural center.
In regards to ASPSU's stance on PSUSFCC, ASPSU president Dana Ghazi said that they have "advocated and took a clear stand for a gun free campus."
PSUSFCC declined to be interviewed by the Rearguard (now the Pacific Sentinel) for the updated article, but did issue a statement about their controversial flyers. The group said that they are "still learning a lot" and that it wasn't their intention to "re-traumatize anyone or portray women as weak." PSUSFCC also acknowledged that putting a flyer with a quote from a rape victim in a women's bathroom stall was "absolutely a bad call" and said that they will put into place some sort of approval process to prevent this sort of thing from happening again.