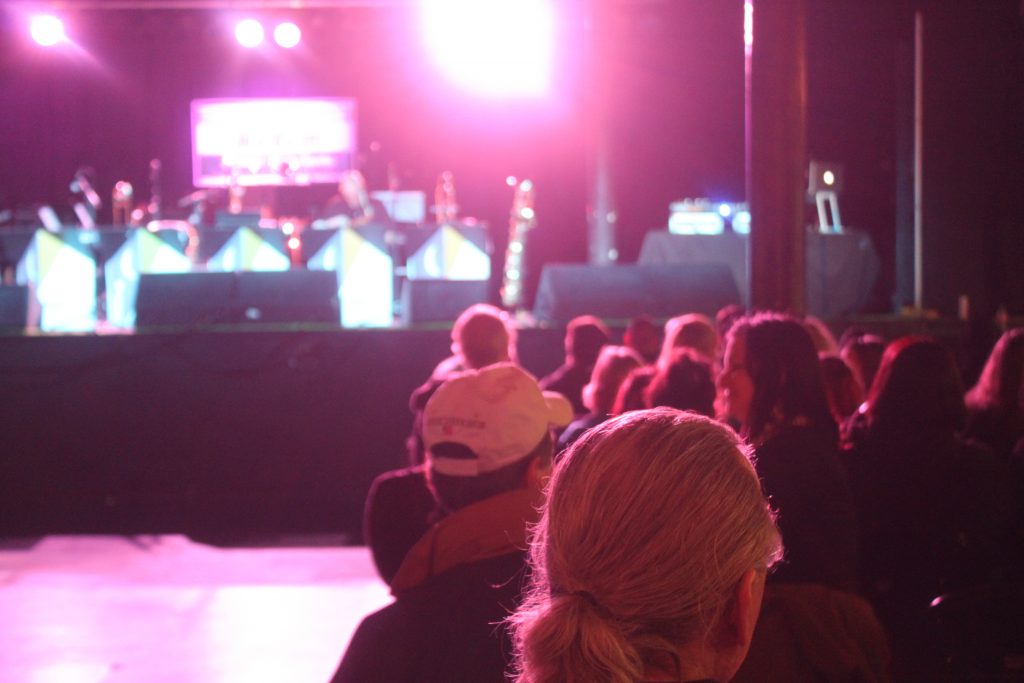 The United States is entering its most important presidential election in decades. This Nov. 8 we could see the Democratic nominee Hillary Clinton become the first female president of the United States. Or we could see Republican candidate Donald Trump, a man with zero political experience and all the trappings of a sleazy degenerate, become the next president of the United States.
The run up to the Nov. 8 election has been an absolute circus. During the Democratic primary, Wikileaks released emails showing the DNC conspired to sabotage the campaign of Clinton's democratic rival Bernie Sanders, according to the New York Times. This has lead to criticisms that at least part of this election cycle was rigged. Trump is also no stranger to controversy. Once described by the New York Daily News as the antichrist, Trump has drawn near universal criticism for sexist and racist comments.  If these controversies have left a sour taste in your mouth, do not fear–there are a litany of candidates that are neither Trump nor Clinton who've thrown their hat in the ring in hopes of presenting a more appealing option. They might not be the best options, but damnit, if Americans like anything it is the ability to choose. We value competition, and why should quite possibly the most important United States presidential election in recent memory be limited to an uncompetitive environment with only two candidates to choose from? This is absolutely un-American, and this uncompetitive environment is precisely why we bring to you a glimpse of the three most high-profile presidential candidates aside from Trump and Clinton.
The Radical Middle
The former Republican Governor of New Mexico, Gary Johnson, and his vice presidential running mate Bill Weld are the highest profile ticket outside of the Democrats and Republicans. If you've been considering Johnson for president then you're not alone; FiveThirtyEight has Johnson currently nabbing 5.5 percent of the popular vote. Johnson has also picked up endorsements from several big American newspapers, chief amongst them the Chicago-Tribune. But while the current level of nationwide appeal for the Libertarian party might not seem like anything to get up and get excited about, Scott Crimshaw, the Oregon for Gary Johnson Chair, sees it differently. He describes it in terms of Johnson being the primary choice for millions of Americans.
"For me this is first choice, and for millions of Americans this is not a third party," says Crimshaw. Crimshaw believes that "so many Americans want to move to the center," but do not see that shift realized because of "activist" Democrats and Republicans "pulling us further and further apart." Crimshaw says these same activists are "hijacking our civil rights" by thinking it's acceptable to tap phones without consent. Crimshaw refers to those Johnson voters desiring a political return to the center as "the radical middle."
Crimshaw also believes that the election has become less about the issues and more about "who can throw the most mud."
Rather than sling mud, Crimshaw gets down to the issues. Johnson has some relatively radical plans in store for America, should he get elected president. Crimshaw says Johnson will balance the budget within 100 days, and that we will see "the end of the imperial presidency." By this Crimshaw means Johnson will get Congress involved in all acts of war, and will curtail executive orders. Crimshaw says that Congress is the voice of the people and that the voice of the people is circumvented when wars and what amount to de facto laws are created without involving Congress.
Crimshaw also says Johnson will champion renewable energy by eliminating tax subsidies for oil companies in order to let companies like Tesla compete with oil companies on a level playing field.
Johnson is on the ballot in Oregon as well as in the other 49 states. He is currently polling at around 5 percent in Oregon, according to a recent poll on KGW.com.
The Environmentalist
The Green Party's presidential candidate Jill Stein has radical plans for the future of this country should she and her running mate Ajamu Baraka win the election. Stein is the only candidate calling for reparations, and has taken to Twitter on multiple occasions to make her position on the matter known. She is also calling for a 50 percent reduction in the United State's defense budget, according to her campaign website. Regarding police, her campaign website makes her positions clear:
"End police brutality and mass incarceration. Create a Truth and Reconciliation Commission to understand and eliminate the legacy of slavery that lives on as pervasive racism in the economy, education, housing, and health. Ensure that communities control their police rather than police controlling our communities, by establishing police review boards and full time investigators to look into all cases of death in police custody. Demilitarize the police."
Stein was scheduled to speak at an event at the Roseland Theatre on Oct. 23 but cancelled after the event was already underway due to an illness, according to KBOO reporter Theresa Mitchell who was hosting the event.
"Let's own that Jill Stein is a human being," Stein's campaign manager David Cobb said in reference to her missing the rally. "It's a powerful statement that you're here even though she's not."
Socialist Seattle City Councilwoman Kshama Sawant was also in attendance and gave a speech in support of Stein.
"Your vote for Jill Stein counts. It counts very much. If we are seriously fighting for social justice, to defeat climate change, to actually have a society that benefits not just the sliver at the top but provides decent living standards and end racism and misogyny for all of us."
Kshama was also critical of what is seen by some as the lesser of two evils–the Democratic party."Many will ask you: isn't it easier to push for change inside the democratic party?.. No, let's be sober," she said. "Our job is to reach out to the people who are as disgusted as we are with the status quo and are grappling for where to go,"
Stein is currently polling around five percent in Oregon, according to an Oct. 18 poll on KGW.com.
The Utah Surprise
The Utahn, Evan McMullin, is a bit of a mystery.  He has never held elected office, yet he is running as an independent for the highest office in the land, and is polling as high as 29 percent of the vote in his home state of Utah.  According to FiveThirtyEight, although very unlikely, there exists a possible scenario where McMullin could become president. To win, McMullin and his running mate Mindy Finn would first need to win Utah. Winning Utah alone would be a stunning turn of events, and if he does, there is a strong likelihood that no candidate will reach the required 270 votes needed in the electoral college to win the presidency. Essentially, McMullin can secure the presidency, via an unlikely turn of events, on procedural grounds. FiveThirtyEight is giving McMullin a one to three percent chance of  "making it interesting." While making things interesting is not the same as winning, however unlikely, those odds alone make this
On the policy side of things, McMullin's campaign bio doesn't say much in the way of specifics, but he has the hallmarks of a traditional conservative, and, reached by telephone, indicates upon his accession to the presidency he would "return the power to the people" by taking it "from Washington and placing it with states and local government."  In regards to the executive branch of government, McMullin seems to have a similar view as Johnson. He believes the "executive branch writes far more rules and regulations than congress passes laws, and those executive orders don't have input from elected officials. That's a violation of the fundamental principles of our country."
In regards to the other presidential candidates, McMullin's views are clear. "Donald Trump is a racist," he says, and adds that Trump is not a suitable candidate for president because "he is somebody who would deprive American people of their civil liberties."  He also characterizes Trump as a "threat to democracy." While not as critical of Clinton, he says Hillary should not be president because she "would grow  the size of an unaccountable government that doesn't listen to people and where insiders thrive and [regular people] don't have a voice." And as for Johnson and Jill Stein, Mcmullin believes they are "unprepared for those responsibilities."
If you're going to vote for McMullin, you might be saddened to see that he did not make the Oregon ballot, though he is on the ballot in eleven states, and you can always write him in.
Not since the Whig party's Millard Fillmore 1850-1853 presidential run have we seen a United State's president not affiliated with the Democrats or Republicans—and it's high time America started looking into third party candidates and realizing that they do have options. But whatever you do, whether you vote for a candidate or write-in your candidate of voice, just make sure you vote if you have the ability.
Additional reporting on Jill Stein by Jessica Pollard.