Throughout the entirety of this presidential campaign Hillary Clinton's email scandal has been a reoccurring topic. Clinton was found using a private email account during her time as secretary of state. Concerns were raised about whether she revealed classified information in these emails. The most recent WikiLeaks release contained over 5,000 of Clinton campaign chairman John Podesta's emails. Among these was a correspondence with former Blink-182 frontman Tom DeLonge.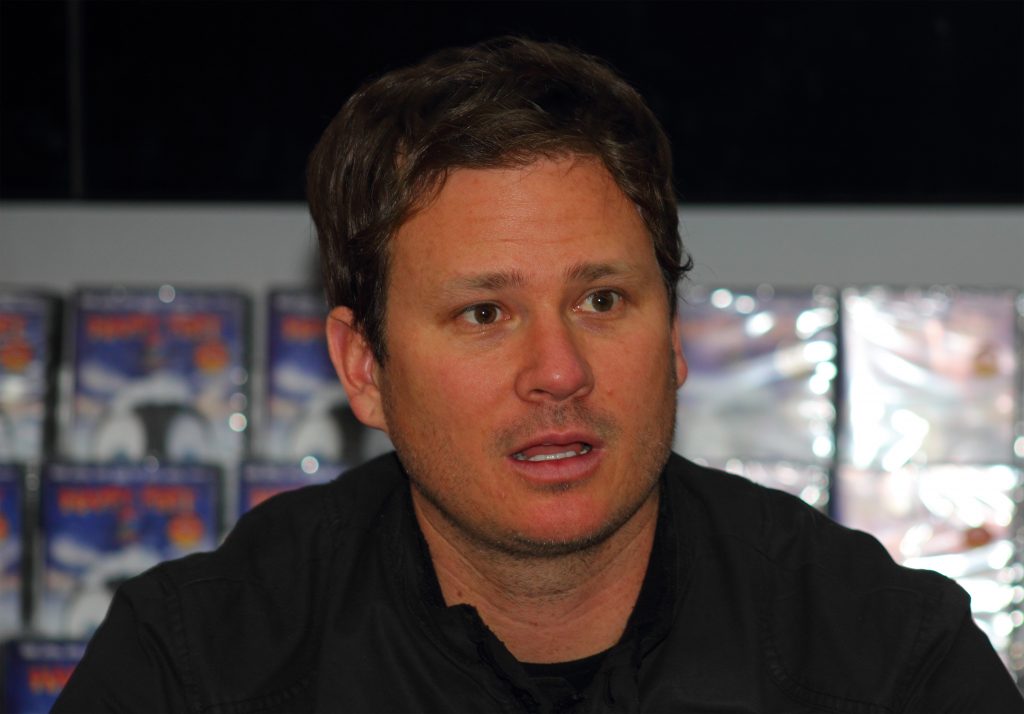 The topic of these messages were of an extraterrestrial nature as DeLonge reached out to Podesta in October of last year. The email contained "important things" as the subject line and requested a meeting with Podesta "relating to our sensitive topic" and two "important" figures. Podesta formerly served in the Obama administration as his Senior Advisor. He and DeLonge apparently share the same affinity for extraterrestrial life.
DeLonge's obsession with all things extraterrestrial was noticeably present throughout his career as guitarist and co-vocalist for Blink-182. With songs like Aliens Exist, DeLonge made his fascination a well known piece of Blink trivia.
The band experienced success for over 20 years while taking several breaks and playing in various side projects. DeLonge and his former bandmates Mark Hoppus and Travis Barker had disagreements on the direction the band was going. DeLonge decided to part ways with the band in January of 2015 stating he was taking a break from the band "indefinitely".
Back in July, Blink released their first album, California with new guitarist and vocalist Matt Skiba, former frontman of Alkaline Trio. The band passed through this September playing at the Sunlight Supply Amphitheater in Ridgefield WA. Notably absent was any mention of DeLonge, despite the whisperings of fans in attendance.
DeLonge has not acknowledged Skiba's role as his replacement, indicating he may not be at peace with the decision. DeLonge currently works out of an office space he calls "To the Stars", a space he describes as a "transmedia" experience featuring his music and UFO literature. His most recent project is a book series titled "Sekret Machines," which involves the US Department of Defense's duplication of alien technology.
In an interview with Rolling Stone DeLonge stated "I have 10 people that I'm working with that are at the highest levels of the Department of Defense and NASA and the military." If DeLonge's claims are accurate, Sekret Machines could be the most informed collection  of alien literature ever published. It is unclear whether DeLonge and Podesta have met to discuss these "important things".
The WikiLeaks dump also revealed that Podesta had been contacted by a representative for former Apollo 14 astronaut Dr. Edgar Mitchell. The email was allegedly requesting a meeting with Podesta to discuss zero point energy, (the supposed force that exist in a vacuum of empty space), from aliens in hopes of protecting the environment from global warming. Mitchell's representative implied that their firm, Quantrek–which supposedly studies alien technology– is working with extraterrestrials, "We work with specific ETI (Extra Terrestrial Intelligence) from a contiguous universe."
The email also stated "They are nonviolent and in complete obedience to God.  Our ETI's connection to zero point energy is obvious in that their purpose is to guide Edgar's international Quantrek science team to apply their zero point energy research for humanity, to move away from the use of fossil fuels which are so deleterious to our fragile planet." It remains unknown whether Mitchell and Podesta ever actually met before Mitchells death in February.
Believed to be a secret location housing evidence of extraterrestrial life, Area 51 has been the subject of many conspiracy theories and science fiction narratives.During his time in office, Podesta consistently pushed for the government to disclose documents pertaining to Area 51, citing the Freedom of Information Act and the public's right to know. Podesta may have been successful in his efforts. Under president Obama, recently declassified documents from the National Security Archives acknowledge the existence of Area 51 for the first time. The documents, however, do not mention aliens, but instead indicate that the site in Nevada was used to house government U-2 spy planes.
The documents stated that aerial photographs of Area 51 would represent "a pretty fair idea of what deductions and conclusions could be made by the Soviets should Sputnik 13 have a reconnaissance capability," explained one memo, marked "secret".
During campaign season, Clinton told  Bloomberg political reporter Jennifer Epstein that Podesta "has made me personally pledge that we are going to get the information out" concerning aliens. Podesta confirmed Clinton's commitment to address the issue in an interview with CNN claiming that Clinton vowed to declassify relevant documents if  elected. Podesta told CNN's Jake Tapper that he would hold Secretary Clinton to her promise. With Clinton losing the presidential election, Podesta's hopes of declassification may be dashed under a Trump administration.
In Feb. 2015 on his way out of office, Podesta tweeted "Finally, my biggest failure of 2014: Once again not securing the #disclosure of the UFO files. #thetruthisstilloutthere cc: @NYTimesDowd". For DeLonge and Podesta, the search for extraterrestrial life will continue with or without assistance from the federal government. The truth is out there, and perhaps Wikileaks will be the source to disclose it.