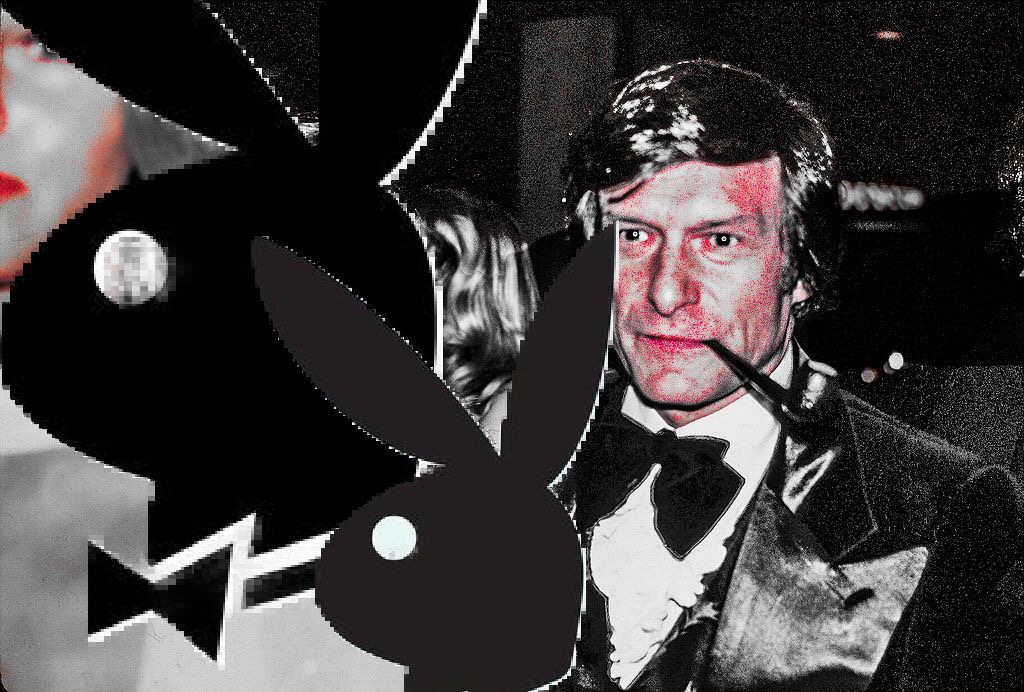 The founder of Playboy died of natural causes in his home, the Playboy Mansion, on September 27, 2017 at the age of 91. Hefner's death spawned an array of posthumous commendation for his lifelong stances on civil and LGBT rights, same-sex marriage, equality, and philanthropy, at the same time receiving harsh criticism from a wide range of people in the entertainment industry.
American icon Hugh Hefner was born on April 9, 1926 during the prohibition era. His conservative and religious upbringing came from his humble beginnings in Chicago, Illinois where he was born, raised, and educated. After serving in the U.S. Army as a writer from 1944 to 1946, Hefner graduated from University of Illinois at Urbana–Champaign in 1949 with a bachelor's degree in psychology and minors in art and creative writing. This launched his career into copywriting for Esquire men's magazine which Hefner promptly left after a dispute over receiving a raise. This departure subsequently led to the creation of Playboy magazine after Hefner generated thousands of dollars through investors, a mortgage, and loans. The very first issue was published in December of 1953 and featured the legendary Marilyn Monroe; it sold over 50,000 copies and launched his empire.
A hedonist visionary who was pivotal in the burgeoning sexual revolution in the 1950s for challenging traditional behavioral codes and conventions, Hefner's Playboy first emerged as a men's magazine featuring pictorials, articles, stories, interviews, and tantalizing nude and semi-nude centerfolds. The early days of Playboy generated the rise of a new independant lifestyle brand, appealing to both intellectuals and the lustful. Pieces written by prolific writers such as Margaret Atwood and Kurt Vonnegut appeared alongside pictures of exposed women created intriguing juxtaposition. Although Hefner was admirably vocal about issues pertaining to noble causes, movements, and sexual freedom, there is a difference of opinion as to whether or not his career deserves praise.
On the one hand, Hefner has appeared to be a champion in many different ways. He's quoted in his own 2012 Playboy editorial as stating, "Without [gay marriage], we will turn back the sexual revolution and return to an earlier, puritanical time." In 1955 Hefner published a short story written by Charles Beaumont, "The Crooked Man,"  after it was rejected by Esquire, Hefner's previous employer. Though the short story was considered controversial for portraying a future where heterosexuals are stigmatized and oppressed, Hefner defended it by stating, "If it was wrong to persecute heterosexuals in a homosexual society, then the reverse was wrong, too." 
Playboy also interviewed renowned Black American luminaries such as Muhammad Ali, Miles Davis, Martin Luther King Jr., and Malcolm X during the Civil Rights Movement, contributing steadfast journalism during times of upheaval in America. Hefner was even considered one of the first high-profile advocates for transgender rights. Transgender model Caroline "Tula" Cossey featured in Playboy shortly after her appearance as a Bond girl in the 1981 film For Your Eyes Only." Ten years later a British tabloid outed her with a headline that read "Bond Girl Was A Boy." Hefner cleverly responded by having Cossey in a pictorial of the September 1991 issue of Playboy. After Hefner's death, Cossey thanked him for giving her a platform for agency, "He looked into my eyes and I immediately knew he felt my story. He felt my cause."
Yet Hefner's Playboy empire and personal life have also been the focus of severe backlash. In her bestseller, "Down the Rabbit Hole: Curious Adventures and Cautionary Tales of a Former Playboy Bunny", ex-Playboy bunny Holly Madison discloses firsthand knowledge of Hefner's disturbing and questionable behavior inside the harem-like Playboy Mansion. Madison states in her prologue that "Everyone thinks that the infamous metal gate was meant to keep people out. But I grew to feel it was meant to lock me in."
Hefner imposed a nine o'clock curfew for the Playboy bunny girlfriends every night. His two sons moved into the Playboy Mansion only to share a three-bedroom one-bath suite with one of the girlfriends. Too all girlfriends were apparently expected to take part in Hefner's bedtime ritual consisting of sex games. In response to Madison's decision to decline taking "large horse pills" in August of 2001, he apparently stated, "Usually I don't approve of drugs, but you know, in the '70s they used to call these pills 'thigh openers.'" Another ex-Playboy bunny, Izabella St. James, in Chapter 11 of her book "Bunny Tales: Behind Closed Doors at the Playboy Mansion" revealed a similar experience: "Quaaludes [horse pills] were supposed to give you a nice buzz… Hef confessed to me once that they used to call them 'leg-openers' back in the day."
Though many have argued that Playboy's competitors were partially responsible for hijacking the direction of men's lifestyle and entertainment magazines into full-on pornography, Playboy seems to be just as guilty of transforming into a machine primarily centered around sexualizing and objectifying women. Once thought to have had a significant role in the sexual revolution, Hefner and Playboy now stand as the epitome of the complete opposite of what they originally stood for: the antithesis of freedom and power through sex.
Do Hefner's estimable quotes, actions, and public persona outweigh his darker intimate lifestyle? Hefner undoubtedly leaves a complicated and troublesome legacy behind. The contradiction of creating a platform for empowerment only to produce sex symbols through the downgrading of women is certainly problematic. If actions speak louder than words, then Hefner will be forever be immortalized as the ultimate womanizer who spearheaded one of the most famous patriarchal fiefdoms in recent American history.
This article originally appeared in the print edition of our November 2017, issue.