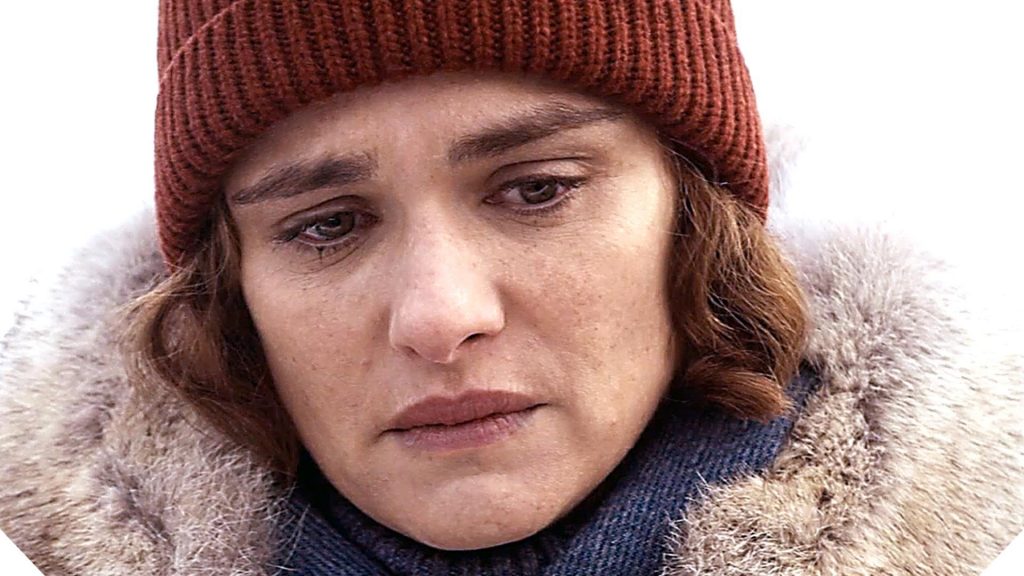 In "Denial", Deborah Libstadt must defend herself and the historical integrity of the Holocaust when holocaust denier David Irving sues her for libel.
The film opens with Libstadt going about her day: running with her dog through the neighborhood, teaching a class on Holocaust history, and preparing for a Q&A for her new book on Holocaust denial. David Irving crashes this event, offers $1000 to anyone who can give him "one document" that proves Jews were ever murdered in Auschwitz, accuses Libstadt of not being able to debate him, and offers up free copies of his own book to the students attending. Afterwards, Libstadt watches students flock to the attention-loving Irving, as she stands next to her own pile of books— the first of many eerie scenes.  
She then receives a call from her publisher, alerting her that Irving is suing her for labeling him a Holocaust denier in her book. He's taken the case to the British courts where, unlike the US, the burden of proof falls upon the accused—meaning Libstadt must prove that the Holocaust happened, and therefore, that Irving's statements are indeed denial. After a disconcerting trip to Auschwitz, we learn just how difficult this really is, since the Nazis destroyed all evidence of their crimes before the end of the war. The massive piles of shoes, guard tower rising above the fog, and descent onto the rubble of the gas chambers makes clear what is really at stake here— should Irving win, it would represent a complete rewriting of history. That it would be okay for harmful opinion to reign over fact.
At her lawyers' council, Libstadt doesn't testify, as much as she wants to. They don't allow her to put survivors on the stands, even though they're sitting in the audience. She sinks into her supporting cast in the middle of the film and ends up playing her own comic relief by providing New York attitude in a British dominated character cast. At first, this drags a little. It's hard to root for her lawyers, whose motives seem to be rooted in glory and who constantly oppose Libstadt's ideas. What is a Jewish problem ends up not being argued for by Jews at all.
What "Denial" does well is create chilling moments in a legality-based film. We watch Irving play with and sing to his young daughter, just moments after seeing him give a speech in German to a crowd of Neo-Nazis chanting 'Sieg Heil!' We watch Libstadt and her German tour guide sing the mourner's kaddish over the fog-covered remains of the gas chambers. Members of the British-Jewish community tell her to 'just settle'. At home, she pulls out a note that says 'stick to your own kind…dirty Jew'. At the trial, skinheads fill the upper level of the courtroom, and shout slurs at Libstadt outside the courthouse. It's a reminder that these are not ideologies that were left behind in 1945: "Denial" is based off the true story of Deborah Libstadt fighting David Irving in the late nineties, with the case only being officially resolved in 2000.
To modern Americans, the scene of an offensive, attention-loving man spew unsubstantiated claims surrounded by crude jokes might be all too familiar. We even see Irving making uncomfortable comments about the women of color in his office—because no one respects women more than he does. Even worse is the way that Irving's supporters seem to gain confidence through his fame, paralleling America's own problem with political extremism. Just in time for election season, "Denial" comes out to remind us that not all opinions are created equal, and that free speech is not an excuse to lie and erase history.
"Denial" was released September 30th, 2016. It was directed by Mick Jackson and adapted by David Hare and stars: Rachel Weisz, Tom Wilkinson, Timothy Spall, and Andrew Scott. "Denial" is rated PG-13.